Easy to Load | Easy to Clean | Easy to Enjoy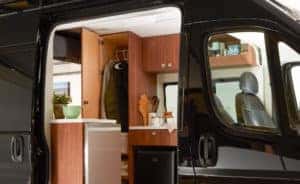 Heading up north with friends to hike through wooded trails and enjoy the outdoors for the weekend? ProCamp is the perfect solution that removes the need to find and arrange lodging for you.
Weekend trips have never become easier. Keep the ProCamp loaded with your essentials and only load what you need for a few days at a time. Being able to get home Friday afternoon, jump in the ProCamp and drive to your destination has never felt better.