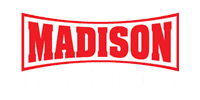 Madison Truck Equipment
Website
Madison Truck Equipment Company is headquartered in Madison, Wisconsin. They were established in 1961 and have been a key partner of ours for many years. Their pool of chassis units allows us to pick out the exact framework for all of your truck and van needs. Our partnership allows us to supply our customers with the exact bodies needed to effectively run your business at its highest level. No job is too big or too small for us as we have a path that guides you from the beginning stages of assessing your needs to the final building and delivery process.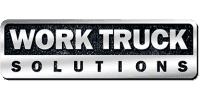 Work Truck Solutions
Website
Work Truck Solutions provides a comprehensive display of stock units that are ready for purchase – including Ford, Ram, and Chevrolet units that have been up-fitted with towing bodies, dump bodies, or stake, platform, utility, and service bodies. All of the necessary descriptions are available to make a great business decision and select the right unit for your industry.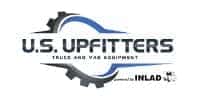 U.S. Up-Fitters or Inland
Website
U.S. Up-fitters or INLAD was established in 1975 and has been a cornerstone for adding the equipment needed to build a highly productive business vehicle. INLAD has partnerships with over 100 manufactures representing top brands such as Adrian Steel, Weather-Guard, Knaack, ECCO, Tommy Gate, and Ranger Design. Specialties include installation of shelving, racks, bins, ladder racks, toolboxes, bulkheads, bed liners, lift gates, auxiliary lighting, cargo locks, alarms, and other commercial equipment. With quick turnaround time, Van Horn can also include the costs into the financing of your new vehicle.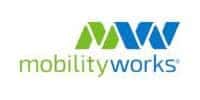 Mobility Works
Website
Mobility Works was established in 1997 and has 69 consumer showrooms in 24 states, including one in Waukesha, WI. As a national chain of wheelchair accessible van providers, they service wheelchair minivans, full-size vans with lifts, and commercial fleet vehicles. Van Horn works closely with Mobility Works to offer a face-to-face approach in the consulting process, with strict attention to details in selection and fitting the right equipment to the individual or business needs. All added equipment can be fully financed with the purchase of your units, and all come with full manufacturer warranties for your peace of mind.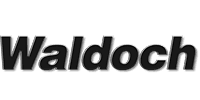 Waldoch Company
Website
Waldoch Company has been creating the most innovative custom luxury and conversion vans on the road today for nearly 40 years. Van Horn works hand-in-hand with Waldoch to produce that special company vehicle to impress your clients with great appointment and functionality. Specialties include: luxury vans, shuttle vans, and limo units. Each is built on either the Ram Pro Master or Ford Transit series, and can accommodate your needs from 6 to 15 passenger custom seating. Additions can include: LCD GPS screen, steering wheel hand controls, 10-way power dual heated seats, great sound systems, Bluetooth, charging ports, roller shades with optioning power controls, and much more. Packages can be added to the chassis price to allow for one simple, one-stop financing options.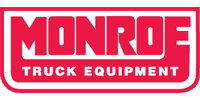 Monroe Truck Equipment
Website
Monroe Truck Equipment is headquartered in Monroe, Wisconsin. They have six locations and have been servicing dealerships since 1958. Our partnership allows us to utilize their commercial fleet pool of units including Ford, Ram, and Chevrolet. These units can be built into towing bodies, dump bodies, or stake, platform, utility, and service bodies. We also produce snow and ice control products as well as many specialty units to meet your needs. Their state-of-the-art manufacturing facility allows us to meet the requests of anything your company may need to reach the top of your game.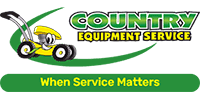 Country Equipment Services
Country Equipment Services specializes in upfitting commercial work vans and trucks with products that make your vehicle safer and more efficient; from full shelving units, to Adrian Steel ladder racks, to full cargo partitions. They are also highly skilled with snow removal equipment such as Boss, Western, and SnowEx. Located in Plymouth, WI makes it very convenient to transfer units back-and-forth saving time and money. Their "stay small, sell big" business approach, and pledge to make every experience both beneficial and enjoyable is a big reason the Van Horn Group was drawn to them as a partner.