EMPLOYEES TAKE MAJORITY INTEREST IN VAN HORN AUTOMOTIVE GROUP AND EXECUTIVE TEAM CHANGES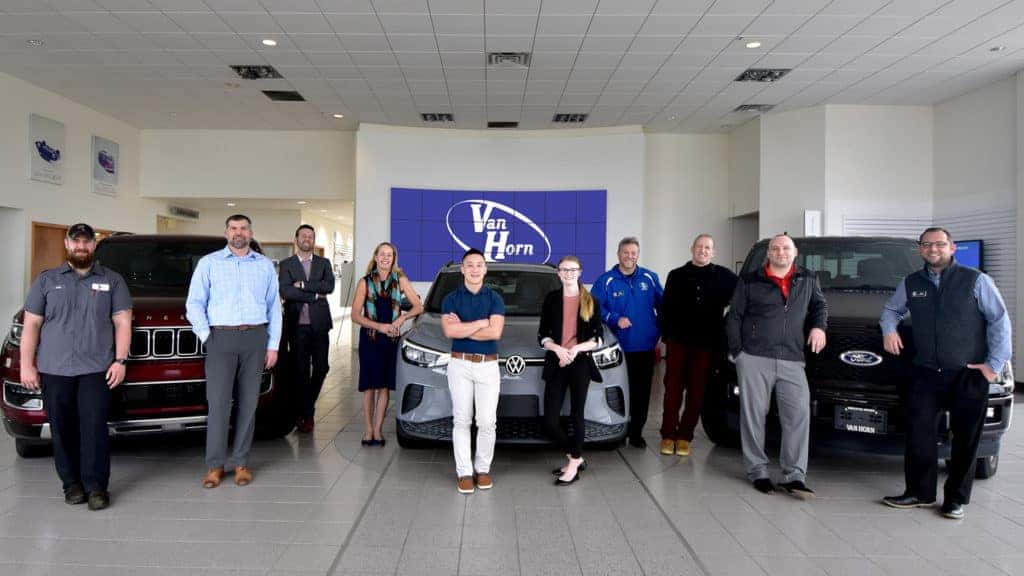 On March 2, 2022, Van Horn Automotive Group transitioned the status of their ESOP (Employee Stock Ownership Plan) from 30% to 77%, giving employees majority ownership of the company. An ESOP is a qualified retirement plan, granting eligible employees a portion of company stock and ownership interest. Van Horn Automotive Group entered the ESOP in 2016 with employees as 30% minority owners. Van Horn is the only employee owned auto group in the state of Wisconsin, and was named ESOP Company of the Year by the Wisconsin Chapter of the ESOP Association in 2019. This transition aligns with the company's mission of "Empower People. Amaze Customers." and moves employees from minority owners to majority stakeholders.
"Our employees are passionate, dynamic, and innovative team players," said Jeff Niesen, President of Van Horn Automotive Group. "The proof is in our consistent growth of both sales and profits. It only makes sense for our employees to have a greater stake in the continued success of this company."
This ownership shift also comes with executive-level transitions. After 35 years, Chuck Van Horn is pivoting from co-CEO of Van Horn Automotive Group to focus on Van Horn Development, LLC; an independent real estate development and property management company, based in Sheboygan County, WI. Teresa Van Horn will serve as the sole CEO for Van Horn Automotive Group. And lastly, COO Richard Strong, is moving to Chairperson of the Board on Van Horn's Board of Directors.
"I'm very happy with the direction this new generation is taking this company," said Chuck Van Horn, former co-CEO of Van Horn Automotive Group. "The steep rise in stock valuation indicates how talented our employees are. This customer-centric organization has seen strong growth in sales accompanied by consistent annual investment returns."