PLYMOUTH STUDENT RECEIVES WATDA FOUNDATION AUTOMOTIVE TECHNICIAN SCHOLARSHIP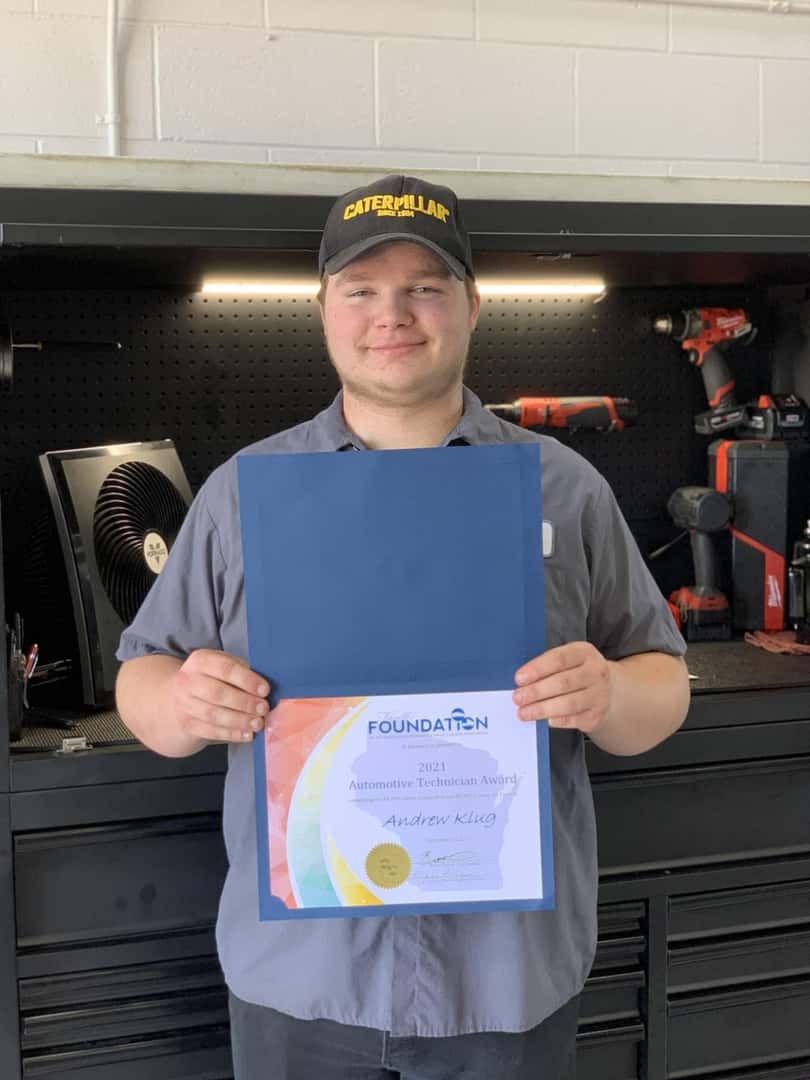 Wisconsin high school graduates and continuing education students are selected to receive technician scholarships through The Foundation of the Wisconsin Automobile and Truck Dealers Association (WATDA) sponsored by local dealerships and other foundation partners. Recipients will use the scholarship awards to fund their vehicle service education in automotive, diesel, motorcycle or collision technology at the Wisconsin Technical College of their choice.
Among the recipients is Andrew Klug of Plymouth, WI. He will receive a $4,000 tuition scholarship sponsored by the Van Horn Auto Group headquartered in Plymouth, WI. "The WATDA scholarship allows companies to help students achieve their career goals. Van Horn is grateful that we have the opportunity to find students who have a passion in a career where we face a nationwide shortage. We are able to bring these employees that are starting out at the tech school and grow them into really great technicians," stated Shannon Laehn, Human Resource Recruiter for Van Horn Automotive Group.
Van Horn Chrysler Dodge Jeep RAM of Plymouth will provide Klug with on-the-job training and mentoring while he attends the automotive program at Lakeshore Technical College (LTC) in Cleveland, WI. In addition to the scholarship, Klug will receive a tool set valued at $4,355 from Snap-on Corporation headquartered in Kenosha, Wisconsin. Klug is also enrolled in Van Horn's exclusive High Gear program; a fast-track program for auto technicians. Over a two-year period, High Gear apprentice technicians work alongside experienced, technician mentors to gain hands-on training and real-world experience. Upon completion, a High Gear technician will have the opportunity to join Van Horn Automotive Group as a full-time auto technician.
WATDA Foundation scholarship recipients are selected based on completed application, GPA, testing, and interviews. The WATDA Foundation has awarded over 2,100 scholarships; encouraging and assisting young people to pursue a career in the automobile, truck and motorcycle industries in Wisconsin.