Van Horn Assists Habitat for Humanity with Tin-Aye Family Home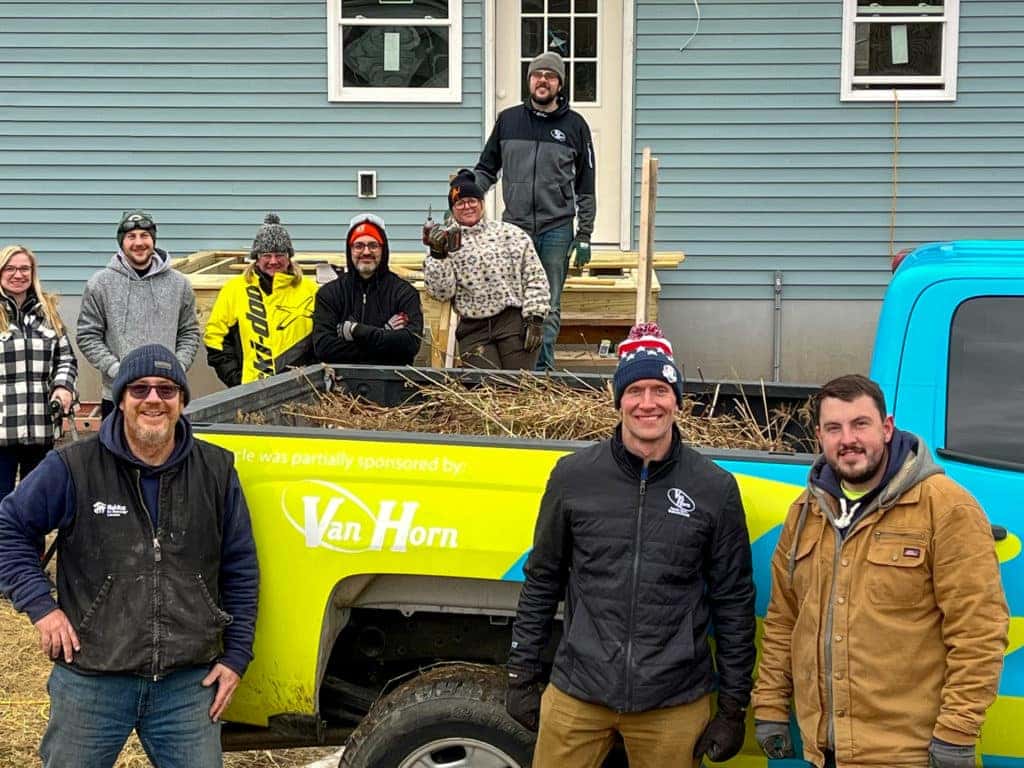 The Van Horn Marketing Department spent a day helping Habitat for Humanity Lakeside with a home being built on the south side of Sheboygan for the Tin-Aye family. Duties included: yard clean up, burying electrical cables, and construction of a deck on the back side of the house. It was a little cold, but our marketing team had a great time. The Habitat for Humanity team was very knowledgeable, friendly, and inviting.
About the Tin-Aye Family
The Tin and Khin Aye are originally from Myanmar and came to the United States for better opportunities and to build a good life for their family. Tha is employed by Torginol and Khin is the primary caregiver for their three children. Both parents are looking forward to having a warm home with more space for their children to sleep. Khin is excited to have a garden and an area for the children to play outside.
This family has completed their required "sweat equity" hours during which they volunteered in the ReStore and on the build site and completed education courses to prepare for being first-time homeowners. The Tin-Aye family is one of the most generous, kindhearted families you will meet. Despite enduring many challenges, they continue to give their time and support to Habitat and the extended Sheboygan community.
About Habitat for Humanity Lakeside
Habitat for Humanity Lakeside is part of a global, nonprofit housing organization operated on Christian principles that seeks to put God's love into action by building homes, communities and hope. Habitat for Humanity Lakeside is dedicated to eliminating substandard housing locally and worldwide through constructing, rehabilitating and preserving homes; by advocating for fair and just housing policies; and by providing training and access to resources to help families improve their housing conditions. Habitat for Humanity was founded on the conviction that every man, woman and child should have a simple, durable place to live in dignity and safety, and that decent housing in decent communities should be a matter of conscience and action for all.
Learn more about Habitat for Humanity and how you can volunteer: https://www.habitatlakeside.com/