VAN HORN AUTOMOTIVE GROUP CELEBRATES NISSAN AND VOLKSWAGEN OF SHEBOYGAN GRAND OPENING
Thursday, October 25, 2018 Van Horn Automotive Group held a ribbon-cutting and grand opening celebration to commemorate their acquisition of Van Horn Nissan and Volkswagen of Sheboygan.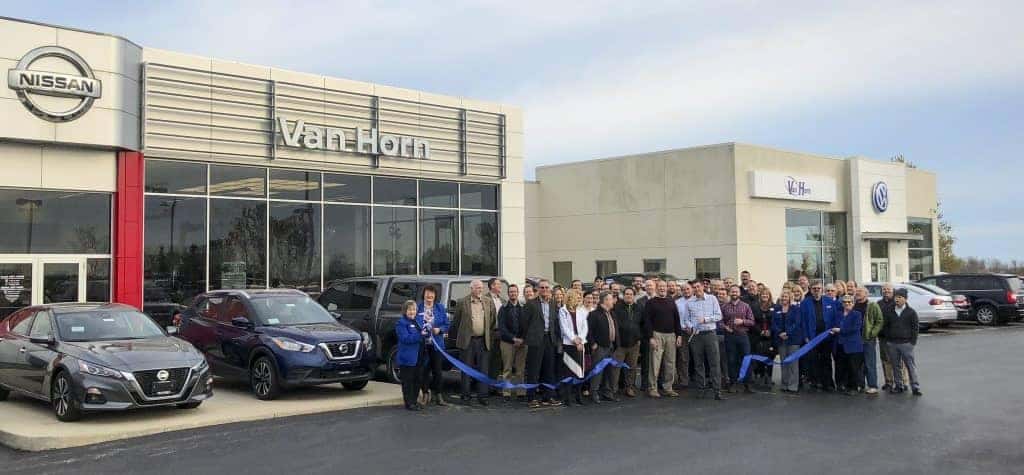 The celebration began at 4:00pm with a ceremonial ribbon cutting that included City Officials, State Representatives, Van Horn Executives, and the Sheboygan County Chamber of Commerce.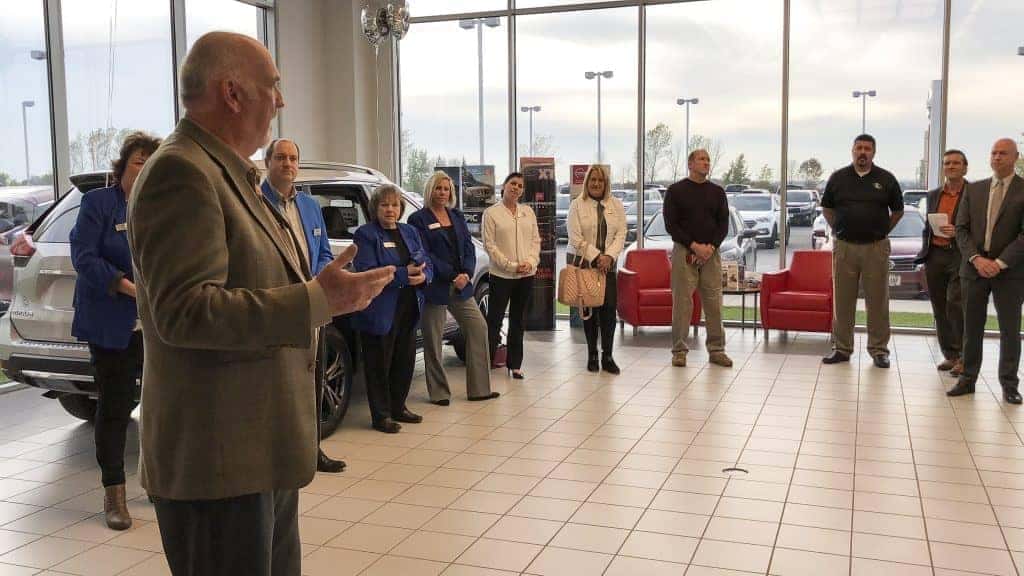 Van Horn President and COO, Richard Strong welcomed the 200 guests stating, "we've been growing a lot, internally, and externally. We have expanded into Oconomowoc and Stoughton, and up into Manitowoc, but we're really happy to be able to invest in Sheboygan County again."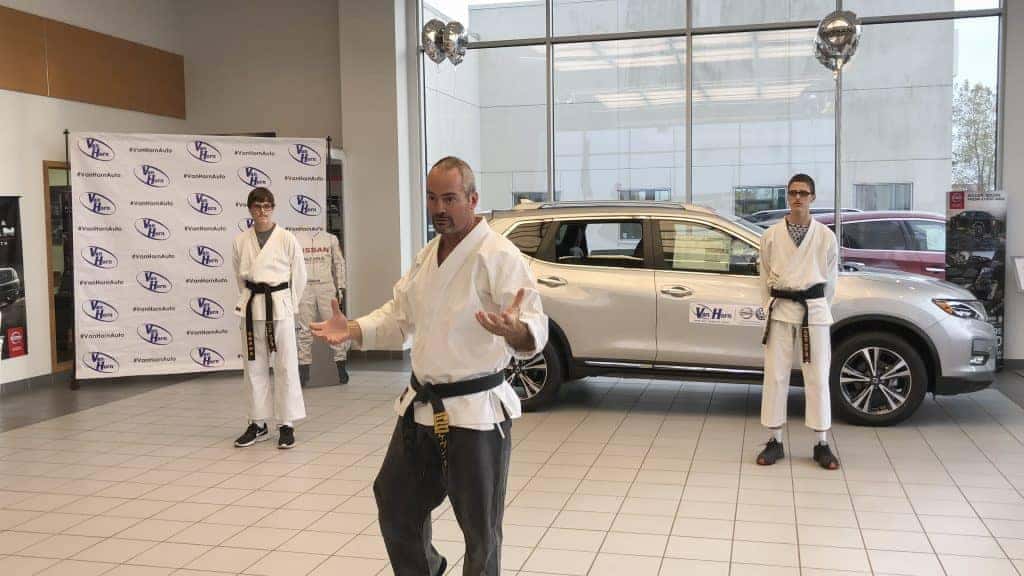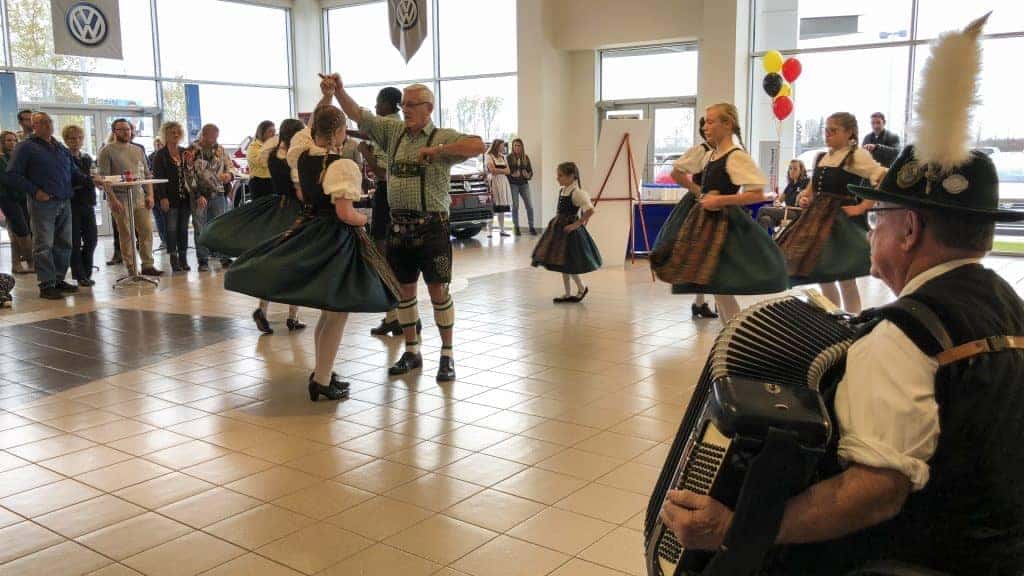 At 4:30 the entertainment began in the Nissan showroom with a Karate Demonstration from black belt, Kevin Horne with his students Colby and Nick Grams followed by a special performance from the D'Werdenfelser Schuhplattlers in the Volkswagen Showroom. "As we planned this Grand Opening, I felt it was important to recognize the origin of each manufacturer brand by connecting entertainment and merchants from our local community that embrace these cultures" stated Crystal Dekker, Marketing Administrator for Van Horn Automotive Group.
Headquartered in Plymouth, Wisconsin, Van Horn Automotive Group has been present in Sheboygan County for over 52 years. The acquisition of Van Horn Nissan and Volkswagen of Sheboygan brings local ownership back to this dealership and adds two more brands to the Van Horn family, which also includes: Ford, Chevrolet, Chrysler, Dodge, Jeep, Ram, FIAT, Hyundai and Mazda.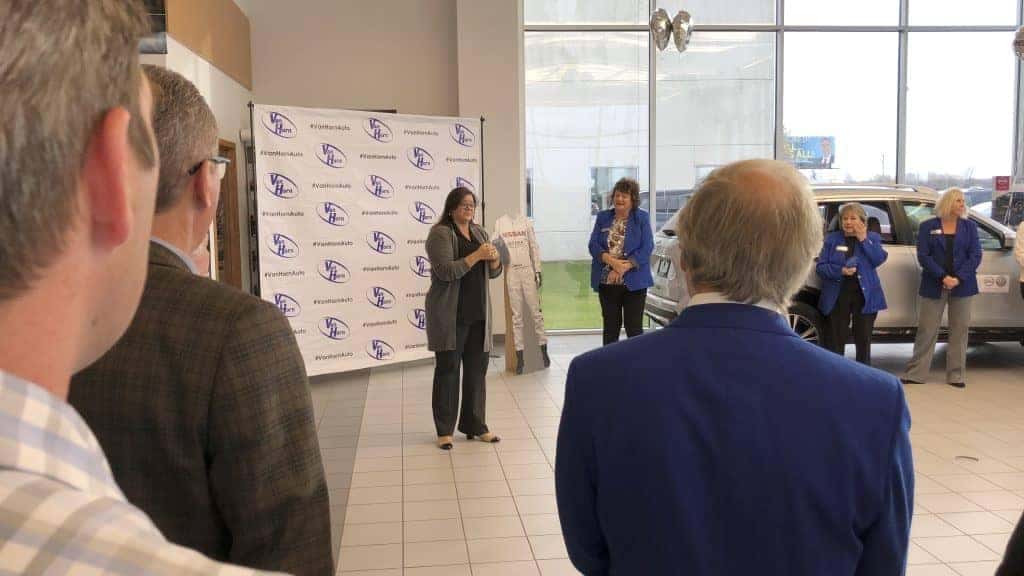 To continue the celebration, Van Horn Nissan and Volkswagen of Sheboygan is donating $100 for each unit sold during the months of October and November to Safe Harbor of Sheboygan. "The important part about when businesses like Van Horn invest in Safe Harbor, it is about spreading the word and really getting the people that need help," added Laura Roenitz, Executive Director of Safe Harbor.