VAN HORN AUTOMOTIVE GROUP DONATES TO GREAT MARRIAGES
Every February, Van Horn Automotive Group Gives hosts the Pay-It-Forward moment at the Sheboygan County Chamber of Champions Gala. The Pay-It-Forward moment a random drawing, allows a Gala guest to select an organization close to them for a $1,000 donation made by Van Horn Automotive Group. Past Pay-It-Forward winners are Meals on Wheels, Sheboygan County Cancer Care, RCS Empowers, and Sharon S. Richardson Foundation.
This year, Joe Widder from BW Papersystems in Sheboygan was the lucky recipient of this award. He chose Great Marriages for the donation, since his parents are long time mentors for the organization.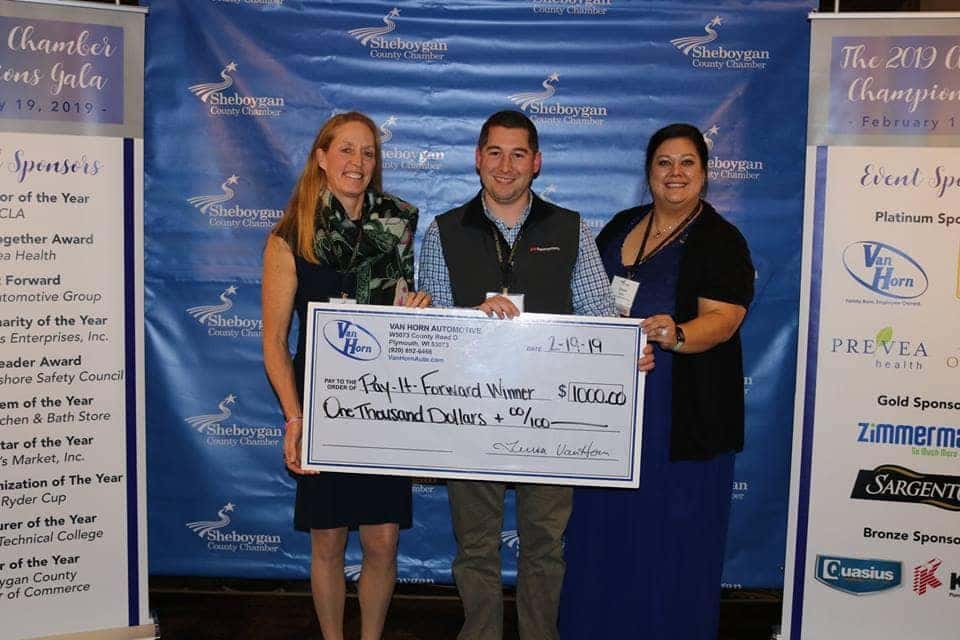 Pictured are Van Horn Automotive Group Co-CEO, Teresa Van Horn, Joe Widder of BW Papersystems, and Crystal Dekker, Van Horn Automotive Group Public Relations Coordinator
Executive Director, Jocelyn Medrek, of Great Marriages stated "The mission of Great Marriages is to prepare and strengthen relationships, enrich marriages, and keep families together. Singles, dating, engaged or married couples are welcome to attend Great Marriages' events! We are here to help you learn valuable relationship skills so we can be a community of vibrant, strong, joyful, life-long marriages. Our children need to know what a healthy marriage looks like so they can have successful relationships in their future."
Medrek and Great Marriages associate, Winter Kohler, met with Ryan Thiel and Teresa Van Horn of Van Horn Automotive Group to present Great Marriages with the $1,000 donation. Also present for the check presentation was Pay-It-Forward winner, Joe Widder.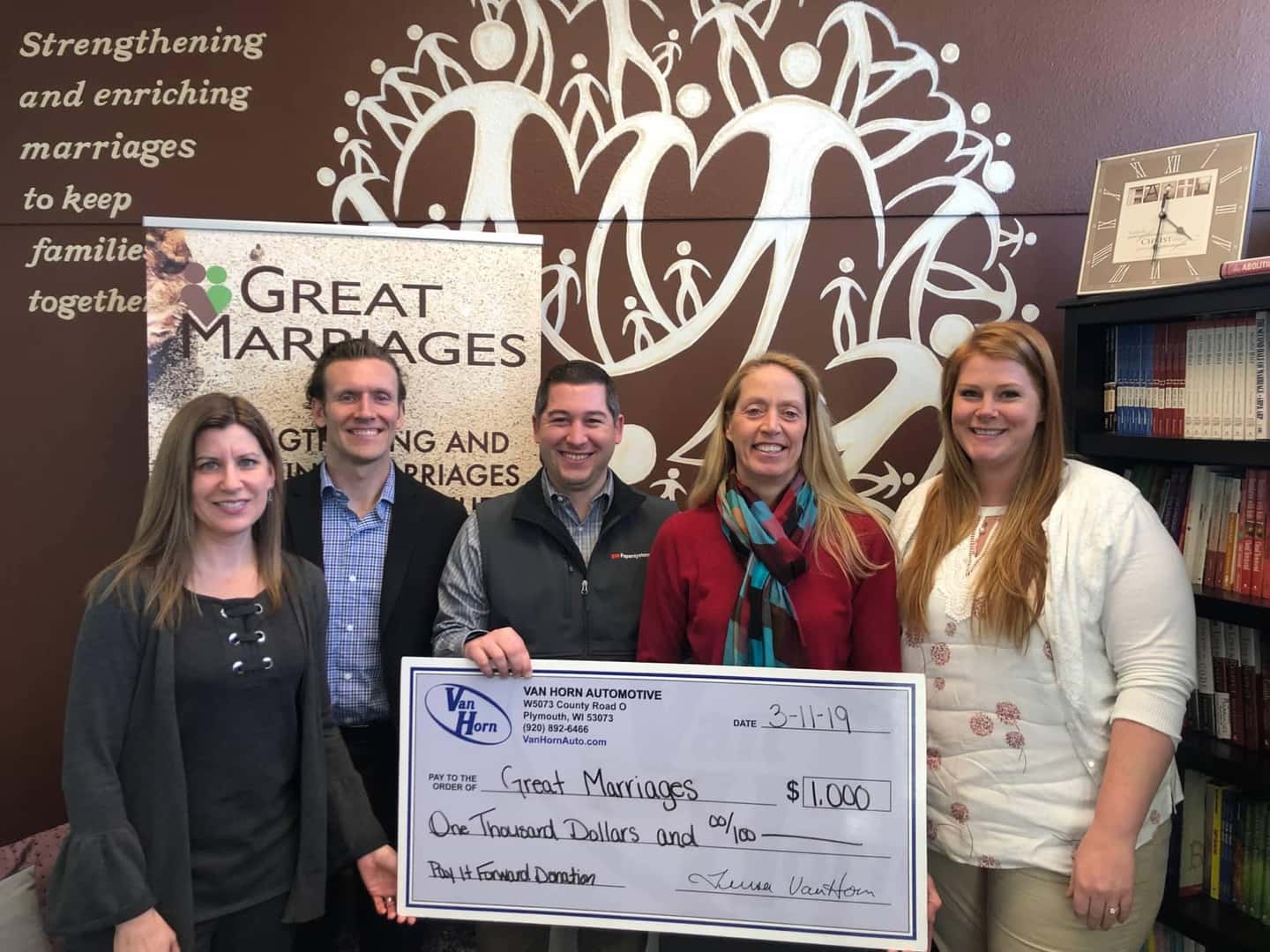 From left to right: Jocelyn Medrek, Ryan Thiel, Joe Widder, Teresa Van Horn, Winter Kohler
Great Marriages accomplishes their mission through couple-to-couple mentoring programs, monthly events, marriage retreats, corporate lunch and learns, and workshops. To view Great Marriages' upcoming events, please visit www.great-marriages.org/events or call 920.783.6142 for more information.