Van Horn Latino of Milwaukee Provides Big Boost to MATC's DACA Plus Scholarship Program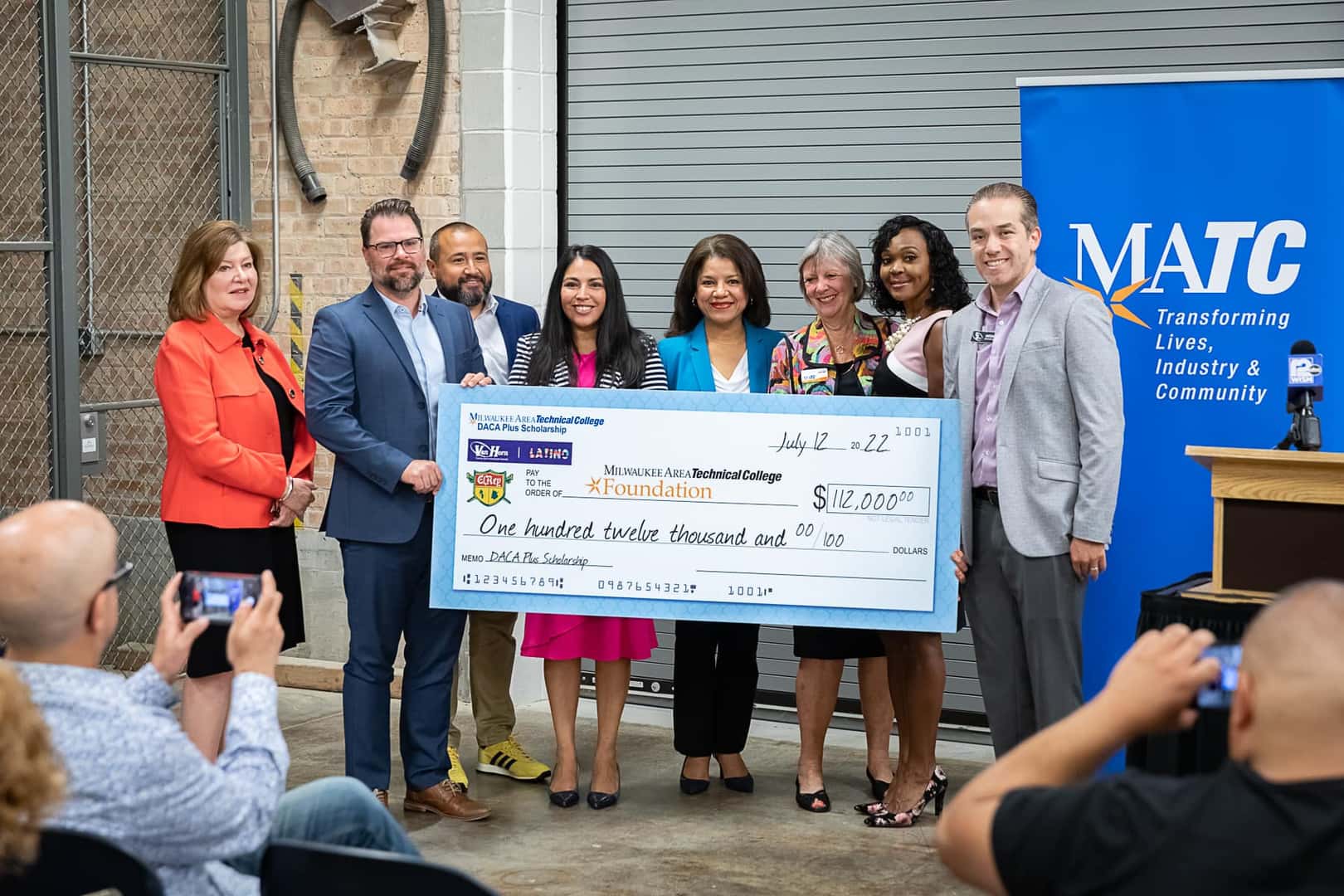 Milwaukee, WI – On July 12, 2022 the MATC Foundation received a $112,000 donation from Van Horn Latino of Milwaukee and El Rey, a family-owned and operated grocer, to increase the college's Deferred Action for Childhood Arrivals (DACA) Plus Scholarship fund. Antonio Diaz, general manager of Van Horn Latino of Milwaukee and MATC District Board member noted that the program is what America is all about: opportunities. "These opportunities are helping transform students' lives," Diaz said.
MATC's DACA Plus scholarship program offers $500 per semester for eligible students taking six to eight credits, $750 for nine to 11 credits and $1,000 for 12 or more credits. During the 2021-22 academic year, MATC awarded DACA Plus scholarships to 29 students, according to Sara von Hemert-Dachelet, MATC's coordinator of scholarship and foundation operations. Those students averaged a 3.24 grade point average and 12 graduated.
For the 2022-23 academic year, scholarships are available on a first-come, first-served basis. MATC President Vicki J. Martin, Ph.D., said the DACA Plus scholarship program not only strengthens diversity and inclusivity at the college, but also helps close the employment gap that exists for the Hispanic/Latino/Latina population – the fastest growing segment in the Milwaukee region.