VAN HORN PURCHASES DAVID HOBBS HONDA DEALERSHIP IN GLENDALE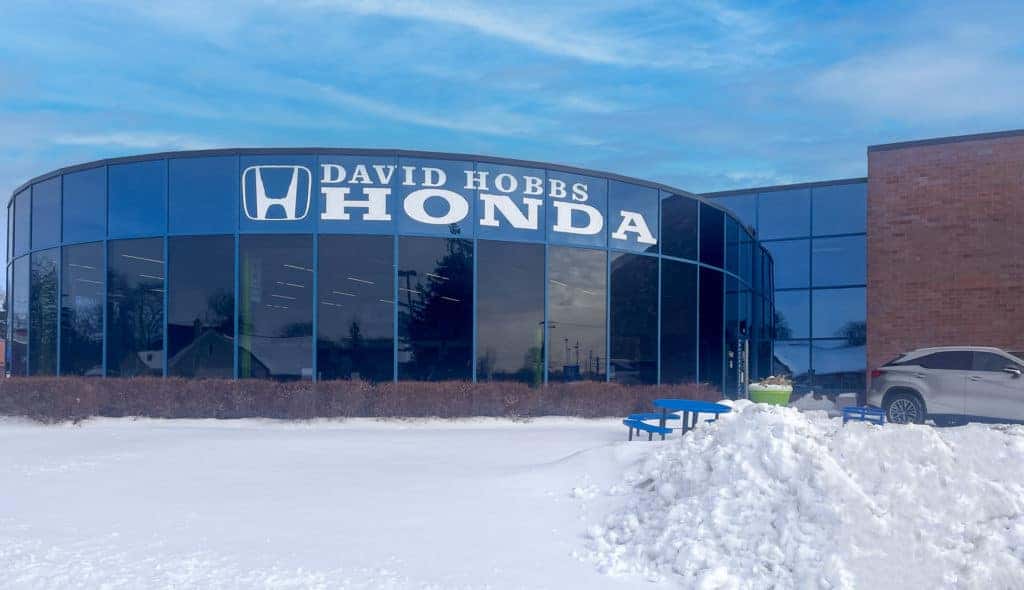 Employee Owned Auto Group expands into Milwaukee market
Glendale, WI, March 9, 2023 – Van Horn Automotive Group has purchased David Hobbs Honda of Glendale, located at 6100 North Green Bay Avenue. The acquisition marks the first Honda dealership for Van Horn Automotive Group, bringing their total number of dealership locations to sixteen throughout Wisconsin and Iowa.
Van Horn Automotive group has been growing strong with six acquisitions in as many years, and a recent move to increase their employee ownership stake (ESOP) from 30% to 77%. "We are very excited to make this deal for a number of reasons," said Jeff Niesen, President of Van Horn Automotive Group. "For starters, we've been looking to add Honda to our factory brand offering for several years. Honda is one of the most successful and reputable import brands in the US. Secondly, we've been looking for an opportunity to enter the Milwaukee market and expand our customer base. We've been selling vehicles to the Milwaukee area for a number of years, but haven't had a dealership point to service those vehicles."
Van Horn Automotive Group intends to make immediate changes to grow the capacity of the Honda dealership. "We intend to increase our pre-owned vehicle selection to over 200 units, to provide more options for the Glendale and Greater Metro Milwaukee area," said Adam Gaedke, Chief Operating Officer of Van Horn Automotive Group. "As new Honda vehicles become more readily available from the factory, we intend to ramp up our new car inventory accordingly. Furthermore, as the only Employee Owned auto group in the state of Wisconsin, we look forward to providing more job opportunities for the community." Part of the buy-sell agreement will require Van Horn to build a new state-of-the-art Honda facility within the next three years.
Former owner David Hobbs is a racing legend and Hall of Fame inductee who spent a lot of time racing in Wisconsin throughout the 1960s. He fell in love with the area, and planted roots for a car dealership because of his passion for driving Honda vehicles. Most recently, the operations of the dealership were run by David's son, Gregory, who operated with the core values of honesty, empathy, fairness, generosity, and community. "Greg has been a wonderful partner in this process," said Niesen. "Doing business with the Hobbs family was attractive, because we share similar values. We're well aware of the rich history and community connection the Hobbs family has with the Glendale and greater Milwaukee area.
Our first priority is to maintain those connections, and demonstrate that we can provide customers with the level of service they deserve." Greg Hobbs, Managing Director of David Hobbs Honda said, "Closing the doors of David Hobbs Honda after 35 years of dedication to our employees and community is extremely difficult for the Hobbs family. However, knowing the Van Horn family, their dedication to the employees and the community, makes it a lot easier and so the Hobbs family is proud to hand over the keys."
Van Horn Automotive Group prides itself in supporting the community around all their locations. In celebration of this new store opening, Van Horn will donate $100 to Horizon Home Care & Hospice Meals on Wheels program for every vehicle sold from Van Horn Honda of Glendale from March 8 through April 8, 2023. "We learned that the Hobbs Honda team had a strong connection with Horizon Home Care & Hospice," said Ryan Thiel, Marketing Director of Van Horn Automotive Group. "We currently support Fresh Meals on Wheels of Sheboygan County, so this was an easy decision to continue support in the Milwaukee area. It's another example of how the values of Hobbs and Van Horn align."