VAN HORN PURCHASES FORD AND KIA DEALERSHIPS IN SHEBOYGAN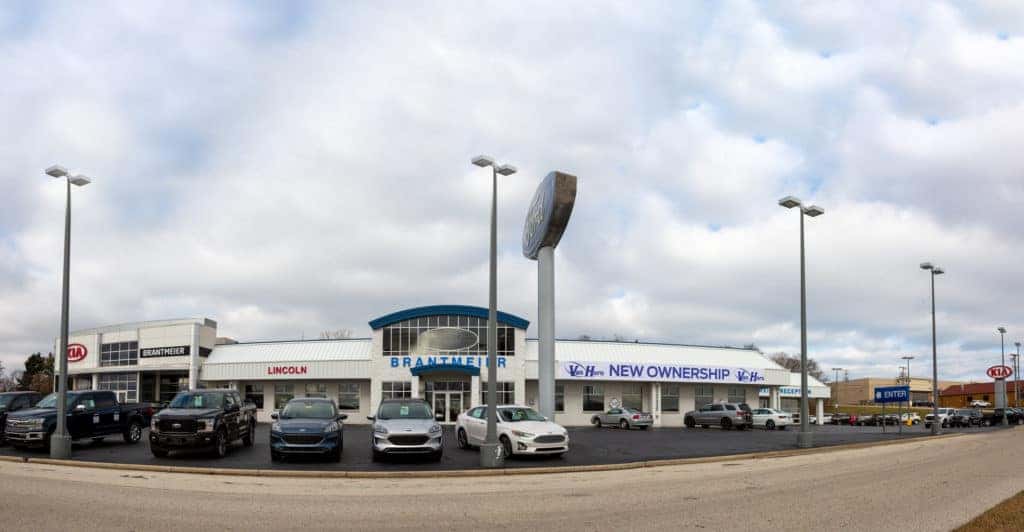 Employee Owned Auto Group expands Sheboygan County brand offering
Sheboygan, WI, November 13, 2020 – Van Horn Automotive Group has purchased Brantmeier Ford KIA of Sheboygan, located at 3624 Kohler Memorial Drive. The acquisition marks the fourth Ford dealership for Van Horn Automotive Group, bringing their total number of locations to seventeen throughout Wisconsin and Iowa.
Ford has been part of Van Horn's brand offering for five years, but the nearest location was Van Horn Ford of Lomira until now. "We're very excited to be adding Ford as well as our first KIA dealership to the area," said Chuck Van Horn, co-CEO of Van Horn Automotive Group. "We now offer twelve factory brands that can be shopped and serviced right here in our home base of Sheboygan County. As the only Employee Owned auto group in the state of Wisconsin, we look forward to providing more job opportunities for the community." Rick Brantmeier, owner of Brantmeier Ford Lincoln KIA of Sheboygan said, "Since my father, Dick, opened this Ford dealership in Sheboygan in 1979, it has meant a lot to our family.
We've always enjoyed the support from the Sheboygan area community, and we did our best to show our appreciation through community volunteering and donation. This is now a period in our life that we want to spend more time with family and related activities. We're confident Van Horn Automotive Group will be great owners, since they share our same values of customer service and community involvement."
Van Horn Automotive Group prides itself in supporting the community around all their locations. In celebration of this new store opening, Van Horn will donate $100 to Sheboygan County 4-H for every vehicle sold from Van Horn Ford KIA of Sheboygan through the remainder of 2020. "We have been a supporter of 4-H for many years," said Teresa Van Horn, co-CEO of Van Horn Automotive Group. "Many of our employees have children involved in 4-H and we like to participate in the annual meat auctions they hold at local County Fairs.
4-H is an excellent organization that teaches great life lessons for kids; giving them opportunities to learn and grow through hands-on experience, and have fun doing it." Sarah Tarjeson, 4-H Youth Development Educator for Sheboygan County adds, "4-H is an important part of the Sheboygan County community. We appreciate this financial support from Van Horn, in a year when our largest fundraiser could not be held due to the COVID-19 pandemic. It will support programs and opportunities for young people throughout Sheboygan County to learn, discover and grow beyond their classroom and virtual classroom experiences."