VAN HORN REAL ESTATE AND QUASIUS CONSTRUCTION BREAK GROUND ON KINGSBURY VILLAGE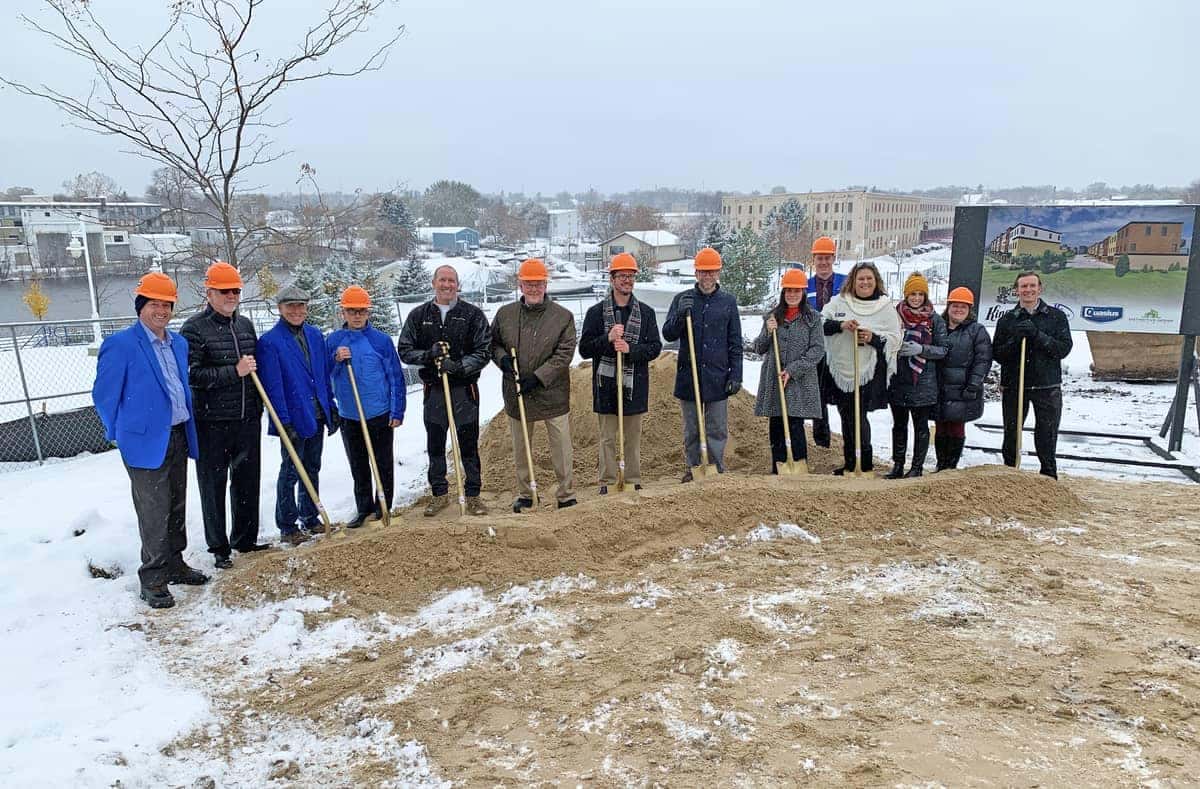 FORMER KINGSBURY BREWERY SITE OFFERS LUXURY AMENITIES TO NEW RESIDENTS
Sheboygan, WI, November 7, 2019 – Van Horn Real Estate and Quasius Construction recently celebrated the construction groundbreaking of the Kingsbury Village Town Home Apartments, scheduled for completion by Summer 2020. The 33 luxury apartments will be built on the former Kingsbury Brewery Site in Sheboygan at 10th Street and Wisconsin Avenue and will offer fantastic views of the Sheboygan River.
"We are very excited for the Kingsbury Village project to get underway," stated Chris Merklein, Director of Development. "Van Horn Real Estate is expanding quickly and this investment marks another important milestone in our growth. We have to thank our creative team of architects, engineers, and builders for designing a cost-effective way to make this project possible."
Kingsbury Village will include three residential buildings, totaling 33 townhome-style luxury apartments. Each two-bedroom home includes two full bathrooms and a half bath with private entrances and a 2+ car garage. Each apartment features high-end fixtures, stainless steel appliances, and luxury finishes. The development also includes outdoor living spaces, including balconies, hardscape patios, and a central courtyard for outdoor gatherings, campfires, and grilling.
Quasius Construction will serve as the construction manager and worked with the Van Horn Real Estate team throughout the design and preconstruction stages. "It's an exciting time to be in construction in Sheboygan County" stated Matt Quasius, President of Quasius Construction Inc., "and we are proud to be a part of the Kingsbury Village project."
Residents will benefit from the property's proximity to downtown Sheboygan, Lake Michigan, and the Sheboygan River. Individuals interested in learning more about the apartments should visit www.kingsburyvillage.com.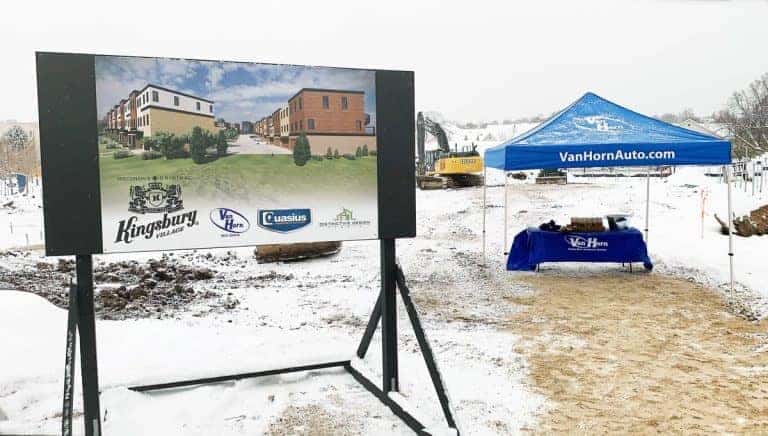 ABOUT QUASIUS CONSTRUCTION
Quasius Construction, located in Sheboygan's downtown district, delivers innovative construction solutions and services to clients throughout Wisconsin. Established in 1891, Quasius assists clients throughout their entire project life cycle, from conceptual design through construction completion, helping clients make informed decisions and meeting challenging project demands and budgets.
ABOUT VAN HORN REAL ESTATE
Van Horn Real Estate is a wholly-owned subsidiary of Van Horn Automotive Group. The company serves two primary purposes. First, to manage 17 automotive-related facilities. Second, to develop and manage outside non-automotive investment properties. The current portfolio includes single and multi-family residential, retail, service, and storage.
ABOUT Van Horn Automotive Group
Van Horn Automotive Group. is a family born, employee owned automotive group with headquarters in Plymouth, Wisconsin. Founded in 1966 by Joe Van Horn as a single Chevrolet dealership, and purchased by his children: Chuck and Teresa, Van Horn Automotive Group has grown to include 17 automotive dealerships, a finance company, a real estate business, and several insurance companies. The group employs over 580 people throughout