VAN HORN TRUCK CENTER NAMED NUMBER ONE RAM DEALER IN THE MIDWEST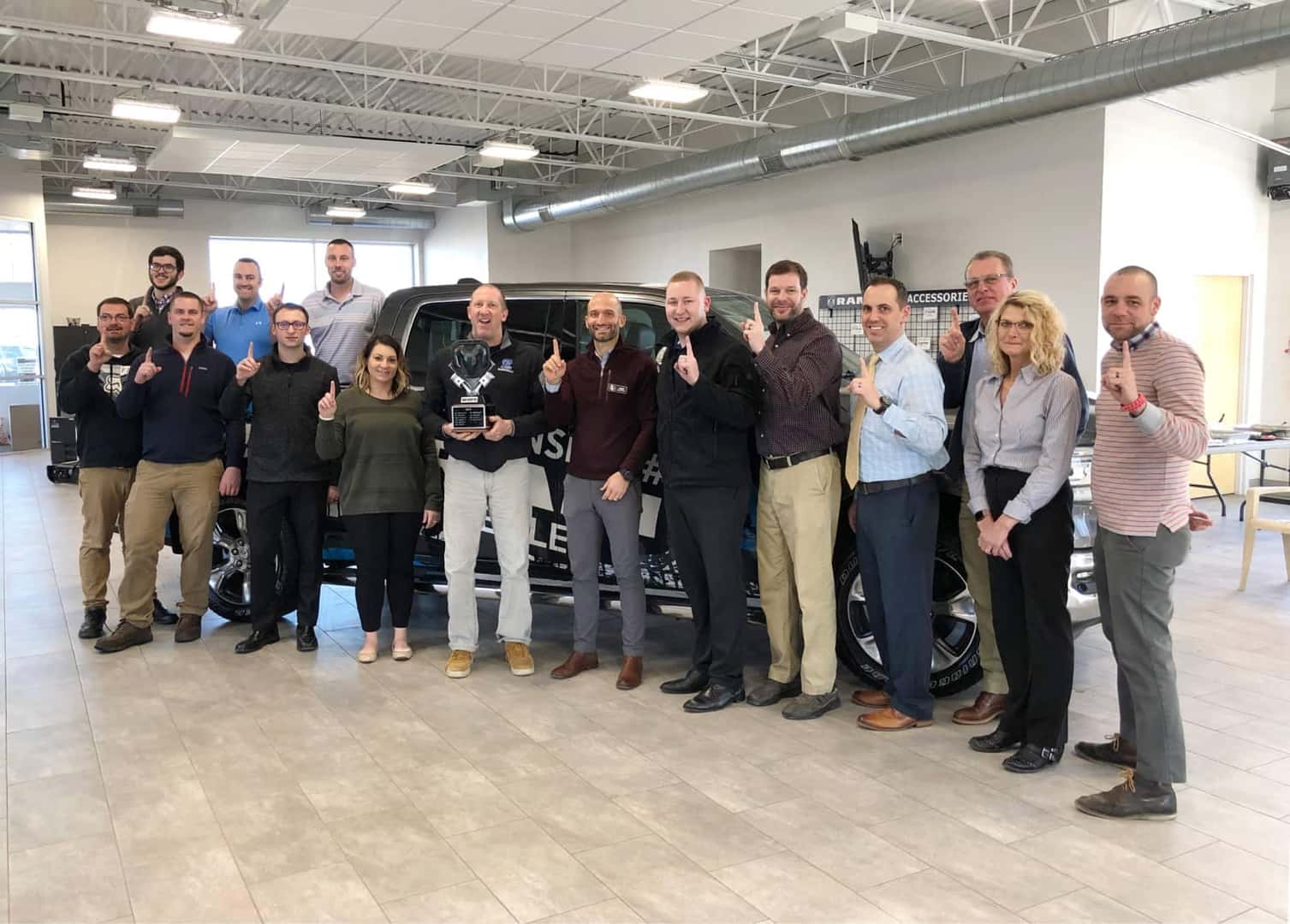 LOCATION ACHIEVES STATUS FOR A SECOND TIME IN 2019.
Plymouth, WI, November 29, 2019 – Van Horn Truck Center, located at 3003 Eastern Avenue, Plymouth, WI, has won the prestigious award of Number One RAM Dealer in the Midwest for the second time in 2019. The accomplishment was reached for the first time in January, and then again in October, for selling the most new RAM trucks form their location.
Mike Foti, General Sales Manager at Van Horn Truck Center stated, "Achieving this status in the small town of Plymouth Wisconsin is not only exciting, but inspiring. To beat out large market dealerships in areas such as Milwaukee, Chicago, and St. Louis means that our customers value the experience and great customer service that our sales team delivers. I am proud of our staff and all of our support services for working together to win this award."
The award is given by the Midwest Business Center: a group working to advance the Midwest and impact federal policy sharing strengths and various economic growth in the region. The Van Horn Automotive Group is currently the #1 RAM dealer in the State of Wisconsin when considering sales from all three of their FCA locations in Plymouth, Manitowoc and Stoughton.
The Van Horn Automotive Group is a family born, employee owned automotive group with headquarters in Plymouth, Wisconsin. Founded in 1966 by Joe Van Horn as a single Chevrolet dealership, and purchased by his children: Chuck, Teresa and JP Van Horn, the Van Horn Automotive Group has grown to include 17 automotive dealerships, a finance company, a real estate business and several insurance companies. The group employs over 550 people throughout Wisconsin and Iowa. For employment opportunities visit the Careers page at www.vhcars.com.