WE'RE OPEN AND READY TO SERVE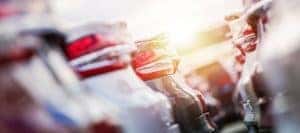 In accordance with the Governor's "Safer at Home" guidelines, Van Horn dealerships remain open under the transportation exemption for Essential Businesses and Operations. We've minimized our on-site staff, for the safety of our employees and guests, but can work with you remotely to answer a simple question or help you complete a vehicle purchase entirely online.
Customer service has always been our top priority, and during times like this, we want to make sure we are providing the service you need based on your comfort and convenience. If you need to buy a vehicle, we are offering extended financing terms with low to no interest and deferred payments. If your vehicle needs repairs, we are offering discounted coupons to help you get a longer life out of your current vehicle. Give us a call, text or chat with us online and we will work to satisfy your needs on your terms. You can buy a car entirely online with VanHornDirect, and we will deliver it to your home. You can schedule a virtual appointment with our sales team, if you have any questions about a vehicle or wish to have a video walkaround. You can also schedule a service appointment online, and we can work with you on how your vehicle gets dropped off and returned.
We are taking all necessary precautions with our facilities in accordance with CDC guidelines, including frequently cleaning surfaces around the dealership and making sure the interiors, door handles and key fobs of all dealership and customer vehicles are properly wiped clean. All common areas, such as customer lounges, service desks and bathrooms are wiped clean with disinfectant between guest visits. We are also making sure our employees are taking necessary precaution with frequent hand washing, social distancing and sending people home if they show any suspicious symptoms or report any contact with any known carriers.
During this period, we understand our biggest virtue is flexibility. Should you choose to work WITH us, know that we will work FOR you, the way that best suits your needs. Thank you, and take care.
Jeff Niesen
President, Van Horn Automotive Group